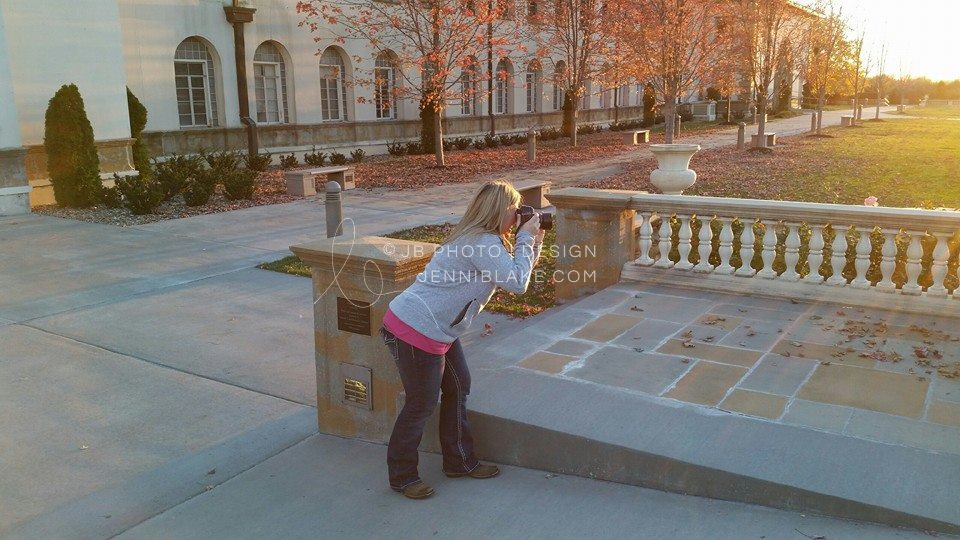 Meet Jenni Blake
Hello – I am so happy you decided to visit the page!  There are so many things I enjoy putting in front of my camera, and one of the BIG ones being children!  I LOVE kids!!  Having three of my own I can relate to the urgency to capture images of every stage, every growth spurt, every lost tooth.  I also understand how children may not like to sit still for very long or even to "pose" for the camera.  Moms, please do not fret over this!  As past clients have voiced their concerns, we always get the great images you long for.  Most of the time no posing is necessary!
I don't believe in stuffy studios with more equipment than a dental office – and not to mention that one light beaming in your eye!  I believe that natural light and being outdoors is the absolute best – for skin tone, for background scenery, and it helps children slow down enough to become curious with their surroundings.  This is when the magic happens!
JBPD provides services to Johnson County, Leavenworth County, Douglas County, Wyandotte County and Miami County and surrounding areas including the cities of Olathe, Tonganoxie, Basehor, Lawrence, Gardner, Overland Park, Lenexa, Kansas City, Eudora, Spring Hill, Leavenworth and Bonner Springs. JBPD has limited availability in the Lake of the Ozarks and Springfield Missouri areas.  However, I am completely open to traveling to capture your images!  Please see the Investment tab for rates. 
You read above that some of my favorite clients are children, but landscape art is probably my second favorite.  There is something so fulfilling about being able to transfer the serenity I feel when photographing an image into an art product.  You can find some of my landscape images in art competitions and contests, juried exhibitions (here and here), craft shows, Etsy, government buildings (coming soon!!), and in homes – including mine, of course!

I come from a long line of artistic folks in some form or another so I figure it must run in my blood.  Always having been enthralled with taking and looking at photographs, I never imagined creating a business out of that passion.  (You can read more about how JB Photo and Design, LLC. was formed HERE.)  You can also read more about my 'Why Photography' on this post.
I would love the chance to get together with you and capture some amazing images!  Let's chat!
Still want to know more?  Here's a little more:
Jenni's family of 5 includes a tall handsome husband, two sons; one who is enthralled with everything military and another who enjoys dreaming of and creating inventions, and a princess who loves glitter and 4-wheelers.  The Blakes uprooted from suburban living in 2014 and moved to 10 acres in the country and are enjoying every minute of it.  As a family, the Blakes enjoy hiking and going to the pool in the summer, as well as shooting target practice, riding 4-wheelers and dirt bikes, traveling to new locations in Colorado (we're always on the hunt for a great hiking trail and view!), and playing games – the kids love trying to beat mom and dad in poker!
Jenni enjoys reading in the sunny nook of her living room (currently Everything, Everything by Nicola Yoon), baking and trying new recipes, plugging into their church, browsing Pinterest, listening to her Prime Amazon music playlists and watching movies.
A Mission
Jenni's professional photography mission statement is to capture the little – or big – moments of your lives and leave you with precious memories that you are proud to display for years to come.  Jenni has a heart for people – moms and children specifically, which was rooted during her time in a MOPS (Mothers of Preschoolers) group.  One of her goals is to make sure every household contains a photo of Mama with her babies.
Jenni keeps several post-it notes throughout her office containing mantras she strives to live by each day, which remain as her personal mission statements:
"I'm going to make everything around me beautiful, that will be my life." ~ Elsie de Wolfe
Wherever you are, be all there.
"If you see something beautiful in someone, speak it." ~ Ruthie Lindsay
Be Present. Be Brave. Be the Light.
Jenni's professional and personal mission statements merge together to uphold JB Photo and Design, LLC.
---
Save
Save
Save
Save
Save
Save
Save
Save
Save