FAQ's:
We're ready to book, what happens next?
Once a package is decided upon, contact us to schedule a date.  You can do this by: the contact tab in the menu at the top of the page, email jbphotodesign @ hotmail.com, visit the JB Photo and Design facebook page
When is the best time for a session?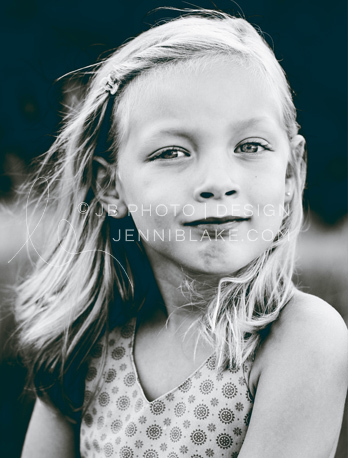 Spring and Fall are the absolute busiest time of the year for portrait sessions – the weather is perfect and the scenery is as well!
The best TIME for a session is around sunrise and sunset.  By having a gorgeous sunset in the backdrop gives your skin a beautiful glow and the sun shadows are less harsh.  With that, due to seasons changing and weather changing, times will vary.  So, please keep this in mind when scheduling in advance.  The closer to your portrait date, we will discuss a more precise time.
Where will our session be held?
Portrait Sessions will be held at a local park or public place local to Johnson, Douglas, Wyandotte or Leavenworth Counties in Kansas.
Suggestions are always appreciated!
What can I expect to happen at our portrait session?
Prior to your session a consent/release form will be emailed to you.  This form MUST be filled out and SIGNED before your session begins.
When we meet for your session I will chat with you about what you plan to do with your portraits (birthday gift for Grandma, canvas on the wall, Christmas cards, etc.), as well as poses/combinations of people you would like.
Moms and Dads, please DO NOT worry if your child will not sit still for their photo.  I've learned to just let the child explore their surroundings and without the constant requests for posing they will usually give us the shot we want on their own.  Sessions with small children usually give me a good work out because I'm running, climbing, jumping and lying flat on the ground right there with those kiddos!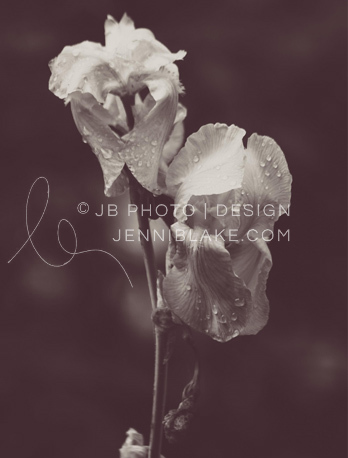 My child is shy around people…what happens now?
I am fully prepared to adapt to your child's specific needs. I am not there to force a smile if that is not in your child's nature; I want these images to speak to his/her true personality.  If your child is only shy initially, I have tactics to help him/her come out of their shell comfortably and enjoy the process. If your child wants nothing to do with having their photo taken, please PLEASE moms do not worry about this!  I have been known to surprise even the most doubtful mother with a great – smiling – photo of their child!  I guarantee that I will do everything in my power to provide the most meaningful imagery of you and your children.  Not every photo needs to be of a happy go lucky child.  If your child sticks their tongue out at us, we'll capture it.  If your child nuzzles your neck shyly, we'll capture it.  If your child is a total ham in front of the camera, we'll capture that, too.  These are memories of your precious family in complete transparency in this moment.
What payment methods do you take?
Cash, personal check, cashiers check, Square reader on site, and Paypal which accepts most major credit cards (you do not need a Paypal account to pay this way).  Please make checks out to JB Photo and Design or just JBPD will do. 🙂
Do you offer any discounts?
A couple times per year we make an announcement on the JB Photo and Design facebook page for a "Call for Portraits".  These sessions are either deeply discounted or free sessions in which we are looking for a certain look or grouping for a portrait session.  On occasion we will also make spur of the moment deeply discounted session offerings on the facebook page.
JB Photo and Design, LLC. is a proud supporter of law enforcement and fire personnel. We offer a 'Mini Session Special' indefinitely for current and active members of these occupations.  Please see the 'LEO & Fire' tab for information.  (This 'Mini Session Special' cannot be combined with any other discount or special.)
I reeeally don't like being in photographs. What do you say about that?
Honestly, I don't blame you. Being photographed makes you feel very vulnerable and takes a great deal of courage.  You need to be able to trust the person behind the camera that their best interest is to make you feel and look beautiful.  I can't tell you how many times I've heard, "I don't photograph well" from a client only to hear them pleasantly surprised and glad they decided to be in the photographs. This is something I've had to overcome myself and I recently vowed to capture more family photos – with me in them.  When I reach the beautiful age of 80 and look back on family photos, I doubt I will reminisce about the flaws I thought I had at the time, I'm sure I will smile and feel ever so grateful for the memory and appreciate that I took the time to create it.
What should we wear?


The more pops of color the better!!!  Pick 2-3 base/neutral colors and add 1 or 2 'pops' of color throughout the group.
Do not match! (Usually husbands like this veto!) The days of everyone wearing white shirts and jeans are so outdated!
Accessorize!!  This is a fabulous way to add those pops of color.
Check out Pinterest for tons of great color combos.
What happens after our session?
After your session a facebook sneak peek will be posted within 4 days (of course, this is only with your signed permission on the consent/release form).
For portrait sessions you will receive a website link to view your online proof gallery within 2 weeks.
For wedding and events you will receive a website link to view your online proof gallery within 3-4 weeks.
What is an 'online proof gallery'?  
An online proof gallery is a website that holds all your edited photos.
This gallery is password protected which means NO ONE will be able to access your photos unless they have the password.  You are able to forward the link to your friends and family if you so choose.
From this online proof gallery you are also able to order prints and print products.  If your package/a la carte items come with digital downloads you will be able to download the images directly from this gallery. The downloads are email specific meaning the email you give to JB Photo and Design is the only email that can download the images.  Example: If your package allows ten downloads only your email address will be allowed to download ten images, etc.
This gallery will only be active for 2 weeks (14 days).  If you need more time beyond 2 weeks there will be a $25 reactivation fee.
When I receive my photos and/or digital images, is the copyright mine?
The answer is no.  JB Photo and Design/ Jenni Blake maintains the copyright as the creator of the image.  Which means JB Photo and Design / Jenni Blake reserves the right to authorize where the images can and cannot be used publicly.  You do have a say in where we may use your photos (for marketing/publications), which is why you are given the contract/release form to look over and initial/sign before your session.  You have the rights to the personal use of your images. This means you can print them and post them on social media but may not enter them into contests/competitions. Please note that it is illegal to right click and save or screen shot online gallery images or other images featured on this website or on the facebook business page, make copies or scans from prints, and/or sell or alter images received on CD/USB, from the online gallery or print format.
Can I upload the images to facebook after our session?
Absolutely!  Once you download your images they are yours to print and share on social media.  We just ask that you give us some serious credit! Referrals make our heart melt. 🙂  Ask about our referral program for some serious loot!
Would you meet us for our family reunion in Hawaii?
Well heck yes!  Hawaii is on my photography bucket list and that equals discounts for you!
We would love for you to photograph our wedding, but we cannot afford your services.  Is there any way we could make this work?
Hmm…bribery at its finest. Chocolate, margaritas, and white chocolate mochas work like magically…Just kidding.  I do offer payment plans to ease the wedding package wallet shock some may experience.  It's a big investment but it also gives a big reward. I'm honored to be considered for your big day.
Where can I find more examples of your work?


Save
Save
Save