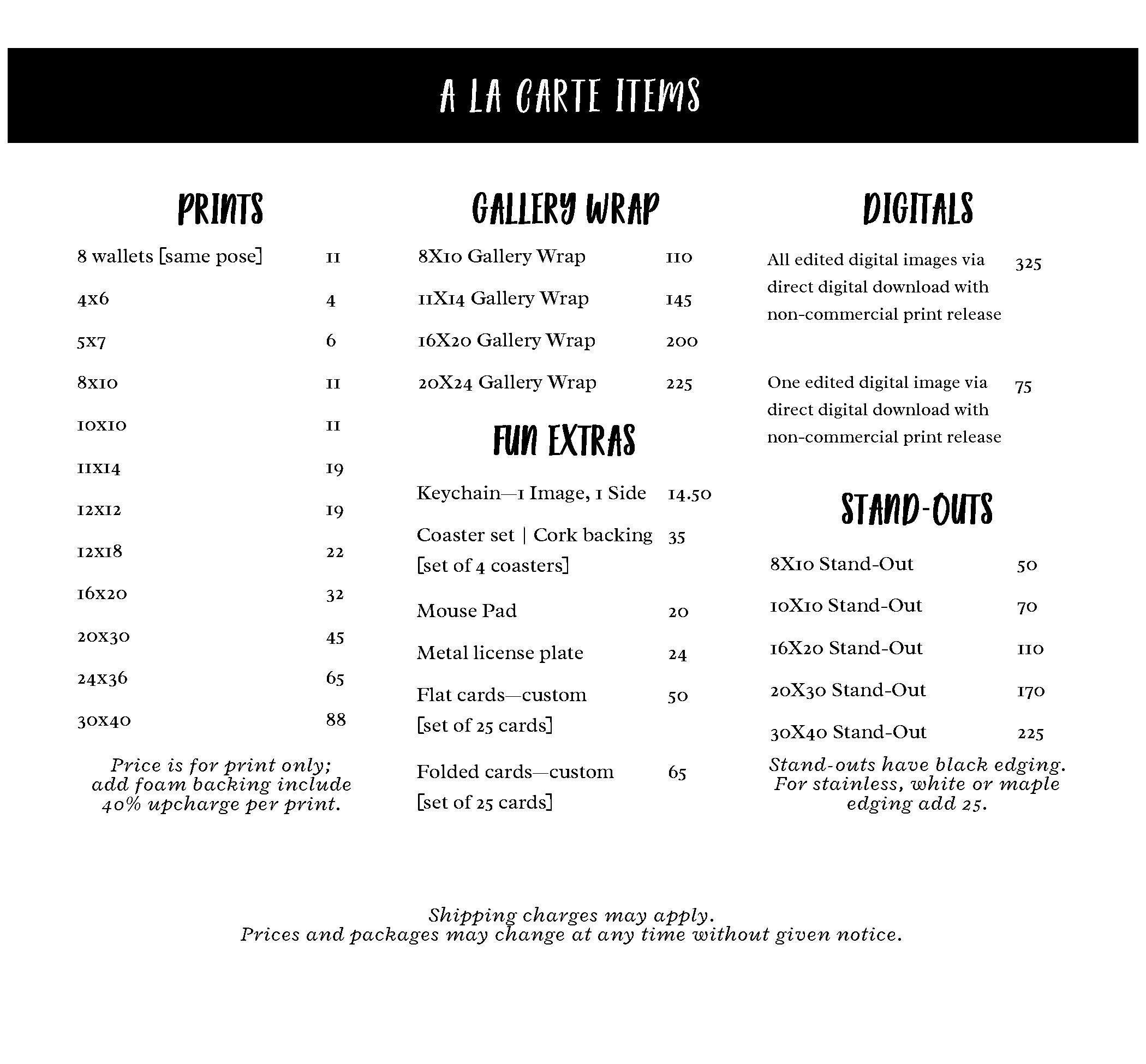 PLEASE NOTE {AKA IMPORTANT DETAILS}
Cancellation/Rescheduling Policy
Cancellation and/or reschedule notices by a client must be made no less than 24 hours prior to the scheduled session date.
If applicable, deposit retainer may be used for future sessions if used within 6 months.
All sitting fees/deposits/print order credits are non-refundable but may be transferable in certain circumstances.
Custom Edits
All packages are allotted one custom edit request.  Each additional request for custom edit will require a fee of $25.
  * Pricing and session guide information is subject to change at any time without prior notice. * Standard shipping fee is applied if located outside of 30 miles of 66086 area code.  If local, no shipping fee is needed as photographer will personally deliver your prints. *JB Photo & Design is not responsible for location fees or photography fees at any attraction. * Advertised specials and discounts cannot be combined with any other offer. *Referral program special cannot be combined with any other specially advertised offer.
…
Fundraising options available; contact me for details.
Save
Save
Save
Save
Save
Save
Save
Save
Save
Save
Save
Save
Save
Save
Save